Article originally published by AFR
Some experts warn that in cases of sexual harassment, prohibiting someone from sharing information can protect the perpetrator and silence the victim.
Revelations that AMP promoted a senior executive after he was penalised as part of a settlement of a sexual harrasment complaint by a female subordinate should prompt boards to review their internal harassment policies, including the controversial use of non-disclosure agreements, senior leaders argue.
All too often, experts say generally, in cases of sexual harassment, NDAs – which prohibit someone from sharing information deemed confidential in exchange for a payment – protect the perpetrator and silence the victim.
"This is a governance issue that should be occupying the minds of every corporate board and management committee," says David Atkin, outgoing CEO of Cbus, a superannuation fund and one of Australia's biggest investors
Martin Parkinson, chancellor of Macquarie University and former secretary to the Department of the Prime Minister and Cabinet, former Sex Discrimination Commissioner Elizabeth Broderick and Chief Executive Women president Sue Morphet are among those who argue that, in principle, such agreements should be used only when requested by a victim of sexual harassment and should not be required as part of a settlement with the company.
"If they are part of a settlement, it pushes [the harassment] under the carpet and it stops someone from being able to tell their own story," says Broderick, who is now an independent expert with the United Nations Human Rights Council.
Parkinson says: "My starting point would be that companies should not be willing to sign NDAs. The exception would be if a victim wished to enter an NDA. The clear priority has to be to support the victims, not to protect the perpetrators."
Companies need to provide an environment where everyone feels comfortable to raise an issue. — Sue Morphet, Chief Executive Women
A more limited use of NDAs may not have affected the AMP board's decision to promote Boe Pahari to head its investment arm in spite of him being penalised $500,000 after the company settled a sexual harassment complaint from a female subordinate. AMP directors knew of the allegations, and in any case, it is understood the former employee at the centre of the claims, Julia Szlakowski, did not sign an NDA.
Start of a bigger debate
But the allegations highlight the types of harassment that staff can be subjected to in the workplace.
"This could begin the starting gun on a wider debate about sexual harassment in the workplace in Australia and maybe that's a debate we need to have and maybe that's one way we could start," Federal Liberal MP Jason Falinski said this week. "Do we, in Australia, have fairly rigorous laws around sexual harassment in the workplace?"
Rhonda Brighton-Hall, founder and CEO of HR consultancy mwah and a former executive general manager of organisation development at Commonwealth Bank, argues that NDAs protect a company from reputational risk. She says that to appreciate why they are so damaging, "you have to understand the context and the devastating impact on wellbeing and on careers".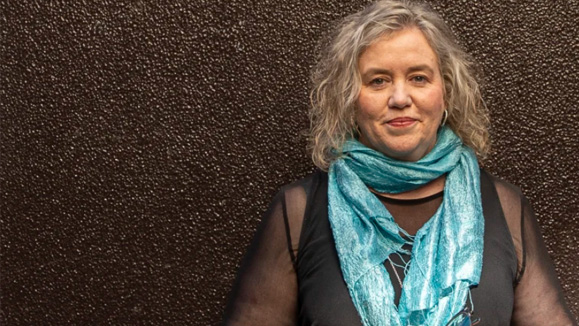 When victims come forward, she says, it is a big decision. They want to tell their story, usually because they want to stop the perpetrator from repeating the behaviour. But when claims are substantiated, the company almost always brings down an NDA. "That protects the company, and the person is given some money to not tell their story again," says Brighton-Hall.
Morphet adds: "Companies need to provide an environment where everyone feels comfortable to raise an issue."
After issuing a 930-page report on sexual harassment in the workplace in early March, the Australian Human Rights Commission is due to issue guidelines that identify best practice principles for the use of NDAs. But the commission is still waiting on the federal government to review its report and make a formal response. It is consulting employment, legal and regulatory experts, unions, and government and non-government policy experts before forming the guidelines. The consultation process is expected to last until September.
Get on the front foot
Rather than wait for formal guidelines to be published, boards are being urged to review their policies.
"I think it is critical that boards are conscious of how NDAs are used and ask themselves under which circumstances do they believe NDAs are justified. What is the rationale of agreeing an NDA?" Parkinson says.
Brighton-Hall also says boards must get on the front foot.
"Any company that wants to create a great culture in their organisation should start by thinking very differently about how they deal with bad behaviour,"
"It is fundamentally shifting from a focus on 'investigating, resolving and silencing', which is a very legal approach and creates a lot of bumps under the carpet, to a focus on listening, learning, acknowledging and preventing."
The Australian Institute of Company Directors says directors should be thinking about the use of NDAs.
"The AICD's view is that as part of the board's role in governing organisational culture and risk, boards should understand the use of NDAs in their organisation in areas including sexual harassment and workplace bullying. If relevant, the board should ask questions about the circumstances in which they are applied," the institute says.
The Australian Human Rights Commission recommends that boards reviewing the use of NDAs consider the guidelines published by the United Kingdom's Equality and Human Rights Commission in 2019, which place restrictions around the use of confidentiality agreements.
Nathan Luker, CEO of Your Call Whistleblowing Solutions, which operates external whistleblowing hotlines, argues there is a role for NDAs, but says companies need to better support victims during the negotiation process.
Go deeper into this topic
Topics
Tags