Workshop Design and Facilitation
We design learning and workshops very differently. Taking unique context and objectives, we design learning to feel like a true workshop – a combination of facilitated discussion and debate, with activities that lift learning. We often use Virtual Reality and other ideas into our workshop designs.
We facilitate workshops, strategy sessions, and meetings.
We can facilitate an agenda as a set, but more often, we're designing the session as well, and then facilitating so you can fully participate yourself.
Feedback from our clients is exceptional, as are the quantitative and qualitative net promoter and other scores. We'd love to show you what we do, how we do it, how we measure it, and how it impacts a team and a business. We also have a range of case studies and references we can make available for you to consider. 
Contact us for specific details.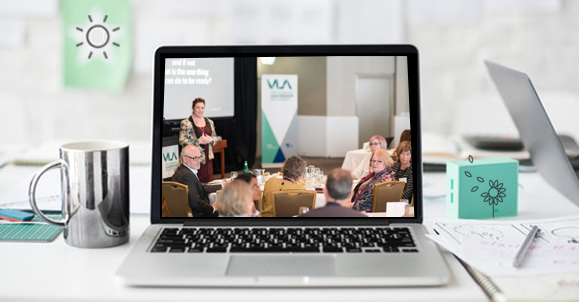 Facilitation Guides – DIY
We know that sometimes you want to deliver it yourself.  Use our very detailed facilitation guides to enable you to do this fearlessly. From 'How to Run an Effective Meeting', to 'Creating a Great People Strategy', and many, many more topics in between.
In them is all the detail you need from set up to scripting, to facilitation activities.
Grab it, and you're ready to go.
Contact us for the full range.
Toolkits
Our Toolkits are a complete topic in-a-box.
For example, Talent Management in a Box, StoryTelling in a Box, Performance Management in a Box, Coaching in a Box and Change in box. There's 37 in total.
Each toolkit contains all the collateral, background research, facilitation guides, and e-materials required to be up and running.
You can literally run it yourself, or we're happy to facilitate a train-the-trainer session for you and the team.
Contact us if you'd like more details or if you'd like to talk to a customer that has used a toolkit.
Download our mwah. Toolkit Guide or our Free e-book – HR Essentials for small business 
Thinking Partnerships
If you're clear on context and have some ideas about where you want to take the future, we could be the right thinking partner for you.
We bring 'outside in' thinking from around the world, so you know best practice. We facilitate the workshop to bring out your best thinking, and a greater appreciation of impact and constraints, so you have a real plan at the end of the day.
And at the end of the day, we summarise the outcomes and hand it back to you as a PlayBook.
Our aim – THE most practical plan for you to move the strategy and plans forward.
MC'ing
We MC and facilitate both internal and open-to-the-public conferences. This is especially impactful in the people space, where we know the topic SO well, and can help bring out the best in every speaker.
Our fees for this work range from an hourly rate to a full workshop design rate.
Contact us for details.